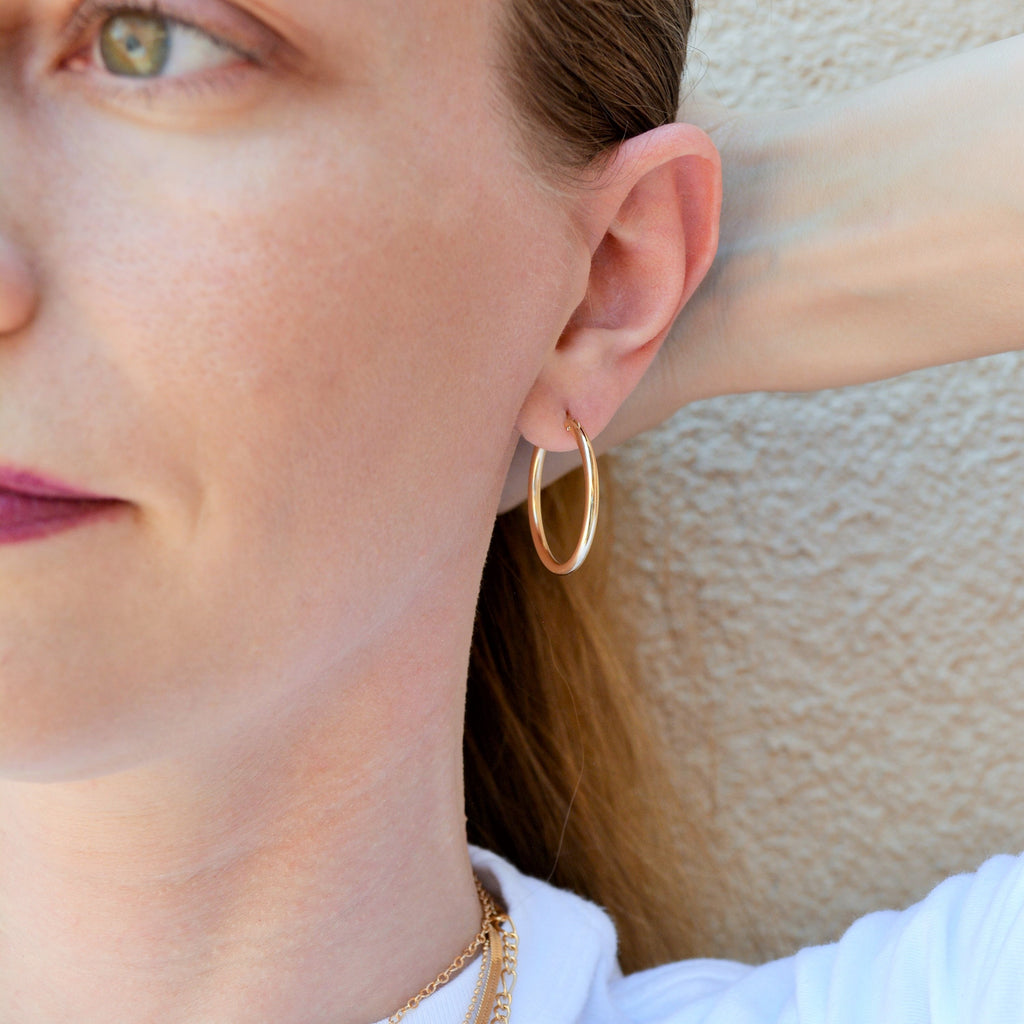 Classic Gold Hoops - Large
$35.00
The perfect gold hoops in a perfect size! Made with high quality real 14K gold-filled. The latch closure is easy to use and keeps earrings securely in place.
Diameter measures a little over 1 inch with 2mm thickness. Comes in a gift box.

Real gold-filled
1 inch across 
latch closure
light-weight
ABOUT GOLD FILLED JEWELRY:
This quality piece is made with real gold filled, not plated. Gold-filled jewelry has 100x more gold alloy than gold plated and because that layer is so much thicker, it means gold-filled jewelry lasts longer and stands up to wear and tear. Similar to solid gold but much more affordable.