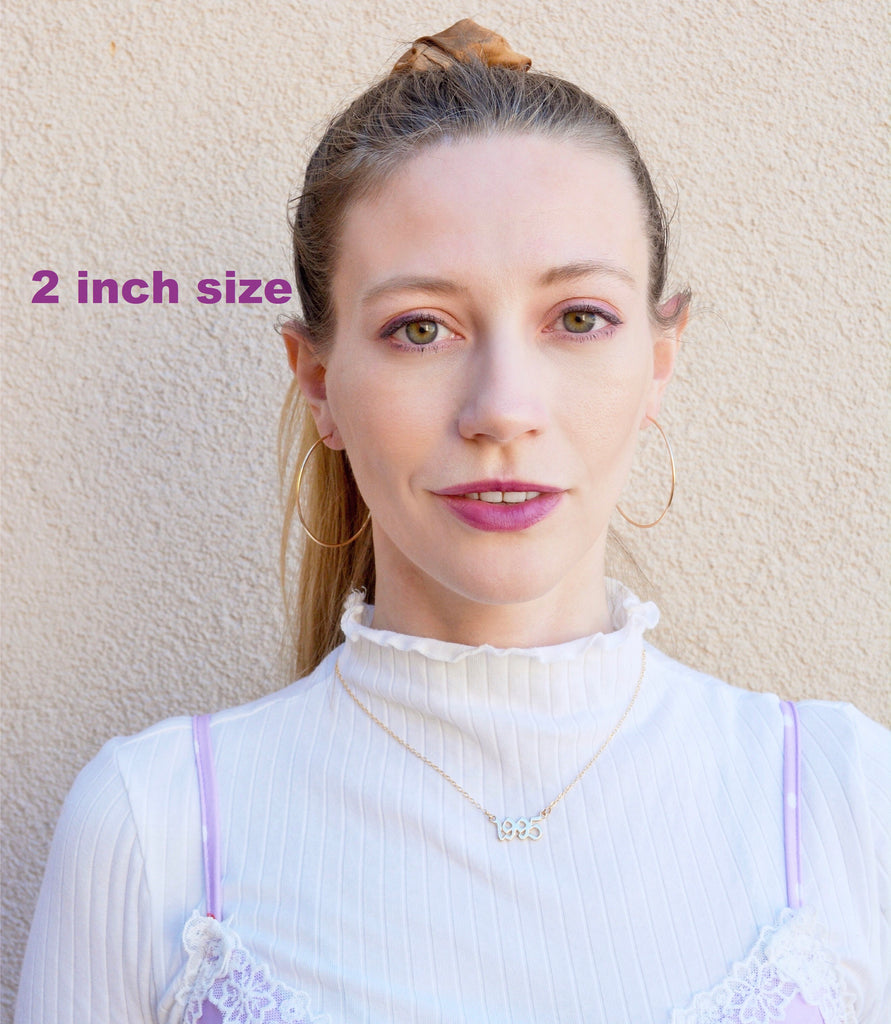 Extra Large Gold Hoop Earrings
$24.00 $26.00
Big, bold, and beautiful! These gold hoops come in an extra large size of almost 3 inches. The lightweight frame keeps these beauties from being too heavy. Also available in approximate 2 inch size. 
14K gold-filled
Approx. 3 inch diameter

endless hoop closure

light-weight
ABOUT GOLD FILLED JEWELRY:
This quality piece is made with real gold filled, not plated. Gold-filled jewelry has 100x more gold alloy than gold plated and because that layer is so much thicker, it means gold-filled jewelry lasts longer and stands up to wear and tear. Similar to solid gold but much more affordable.
ENDLESS HOOP STYLE:
These are easy to wear but if you're not familiar with how to put them on, please see this video:
https://www.youtube.com/watch?v=k9mDUlYn0VI